October 9, 2019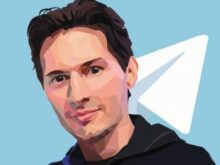 Hi everybody!
Remember what noise the news from the creator of Telegram Pavel Durov made about the launch of his own cryptocurrency Gram? Have you eaten and forgotten? Or not?
Immediately after the announcement of creating your own cryptocurrency from the Telegram messenger, the information space was simply torn from news, forecasts, assumptions, horror stories and conjectures. And now - almost silence.
How is the implementation of the Telegram Open Network and when will it be possible to buy Gram already?
1043