And what about Durov? Gram scam?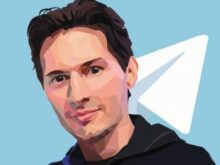 Hi everybody!
Remember what noise the news from the creator of Telegram Pavel Durov made about the launch of his own cryptocurrency Gram? Have you eaten and forgotten? Or not?
Immediately after the announcement of creating your own cryptocurrency from the Telegram messenger, the information space was simply torn from news, forecasts, assumptions, horror stories and conjectures. And now - almost silence.
How is the implementation of the Telegram Open Network and when will it be possible to buy Gram already?
Well, perhaps it's worth remembering how it all began:
21 December 2017 yearand the first mention appeared that the Telegram messenger is developing an innovative cryptocurrency that will change everything. Presentation videos appear on the ZΞFIR YouTube channel.
early January 2018 battles begin. There is Anton Rosenberg who confirms the work of Telegram on its own cryptocurrency, then many public persons say that they have already invested or will invest in this venture;
Then, in January 2018, "fused White Paper TON" appears on the net. Who "leaked" from where and for what purpose remains a mystery. Anyway, everything looks like a "duck", which has no connection with reality;
Telegram Open Network begins to raise funds. But at first they promise an ICO for everyone, but they conduct a private token sale and people like you and I get a shish, not an opportunity to buy a Gram. Everything goes to millionaires.
February-March 2018. Durov reported that he had attracted 850 million dollars into the project and everything from the 81 investor, that is, on average, each "deposed" 10.5 million;
Further, relative silence. Well, except for all sorts of statements from unknown publications that the Telegram Open Network is about to be launched (new terms from month to month). The attempts of some exchanges to attract attention with the news that they will soon (right here in the week) launch Gram sales on their site (even the giant Binance was noticed in this case). Well, the statements of "couch analysts" about reliable insiders about "where and when to buy Gram are most profitable.
Well, in fact, as you know, today not a single exchange, not a single fund sells Gram.
Does this mean that the Telegram Open Network project has failed?
No! Project Telegram Open Network continues to workat. Quiet, peaceful, but there is progress. On the official Telegram channels, news began to appear that showed that the release was close.
Among other things:
Telegram is looking for developers of smart contracts;
Telegram Open Network test network launched
Grams Wallet Terms of Use published
the team announces the launch of the Telegram Open Network in the second half of October 2019.
As you can see, unlike Libra, where many partners have already announced their withdrawal from the project due to constant hype and showdown with the SEC, the Telegram Open Network project "goes ahead without noise and dust."
It remains only to wish them good luck.
What do you think of the Telegram Open Network? Do you have a desire to buy Gram?
[$, $,%,%,%]; [, $, $,%,%,%]
Published: October 9, 2019 to 5: 08