Electronic Payment Systems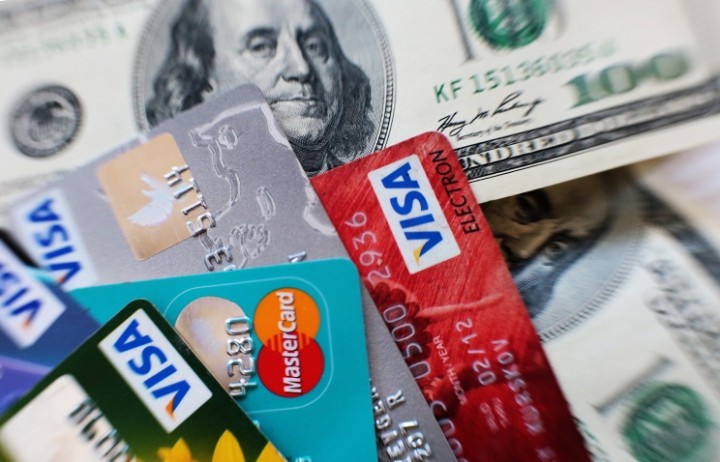 As I mentioned in an article about trading on Forex, it is essential to have at hand a convenient payment system for you. However, the investment world does not work with only one aggregator and often, each project has a number of electronic payment systems (EPS), which allow you to make deposits or withdraw profits.
Of course, if the list and consider all of the EPS, then I will not have time to write an article, and you have forces on its reading. Now therefore, I will briefly tell you about the most popular payment systems and how to use them.
Perhaps we should start with the well-known EPS - WebMoney.
WebMoney »- is the most popular payment aggregator, which is one of the first in the CIS (founded in year 1998). It serves as a unique tool for making payments on the Internet and, at the same time, allows you to easily withdraw funds. This allows for calculation of EPS in the following currencies: rubles, US dollars, Ukrainian hryvnia, the Euro, the Bitcoin, Kazakh tenge, gold, and the Belarusian ruble. Here you can exchange one currency for another, withdraw funds to a bank card or account, take out a loan or lend.
In general, the most reliable and versatile aggregator. Small it can be called a lack of excessive protection which, at times, just crazy. However, in my experience, I would say that the verification is much easier than in some other EPS.
"PerfectMoney" - originally Panamanian EPS, created in 2008 year. It has three main currencies: US dollars, Euro and gold. To make money to your account, you can via e-Voucher, payment terminals, bank cards or exchange partners. Working with this EPS, it is worth knowing that the commission for internal transfers is 0,5%, while for purchases and payments from 0,5% to 1,99% (for non-verified users). The verification process is a bit difficult for those who live in a rented apartment, because one of the requirements is a receipt for payment of utility services for the last month with your full name. Also it is worth considering that communication with support is exclusively in English.
However, this payment system is almost always present in the investment projects, since it is easy and convenient. Withdrawals can be carried out on other EPS through internal exchangers, and bank transfers.
«Payeer» - one of the most popular systems in the CIS. Characterized by its versatility and the prevalence in investment projects. Working with her is easy and pleasant. However, the joy of a little clouded the fees on payments. He is 0,95% of the amount transferred. Withdrawal of funds is possible both to the bank account, and the card of its own issue, which allows you to withdraw money anywhere in the world. Yet it is worth noting the fact that the verification of this system is not a prerequisite.
«QIWI» - established in 2008, the EPS was originally used for online payments. However, gaining a lot of fans in QIWI many features have been added, making it a universal aggregator for receiving payments, internal transfers, mobile phone recharge and withdrawal. To withdraw money from this EPS is possible by bank transfer and credit cards. There is also a card of its own issue, which make it possible to make a transfer with a minimum commission.
«ADVCash» - young enough aggregator, but despite his young age, he managed to win the hearts of many users. This EPS is ideal for cashing out funds to make money online. Its payment cards cost only $ 4,99, will allow you to withdraw cash in 200 the world, including in Russia and Ukraine. A low commission on transfer, makes the EPS one of the best for investment.
"YandexMoney" - payment service powered by Yandex may be used everywhere except in commercial activities. That is why, it is not always possible to observe in investment funds. However, withdrawal of funds at the bank details here is most convenient method among the EPS.
«Bitcoin» - the youngest an electronic payment system that works only with cryptocurrency. Despite his short life, this EPS is the most protected as a burglary, as well as on surveillance of your funds from state control. That is why, the aggregator is the best way to get around taxation in all countries of the world. It is worth noting that due to the fluctuating exchange rate of the currency Bitcoin, this EPS serves as a good storage bank for savings.
«OKPay» - a payment system that combined a variety of ways to receive payments. Here you have to bank wire transfers, mobile payments and e-cash. Internal transfers have a commission of 0,5%, Check Cashing, which is available all over the world, just 2,5% (one of the lowest rates among EPS), withdrawal of funds to the bank account of all 1% of the amount. The unique integration of electronic wallet, fast bank transfer system and its own debit card, make OKPay most convenient means of exchange and withdrawal of funds.
Despite the versatility of many of the above EPS, always there are difficulties in the exchange. Often, there is a situation in which you need to exchange money from one payment system to another, but this is not possible within the EPS. But this is not end of the world. You can always use the Internet exchange points that will help you in solving this issue.
But be careful, there are often a lot of scams on the net that offer you exchange money with minimal interest, and sometimes even without it. Do not go at them on occasion, use only approved exchange offices.
I can only recommend service «BestChange»It is not an exchange office, and serves as the monitoring of all heat exchangers in the network. On it you'll find reviews of all the exchange offices, exchange currency at a favorable rate in different directions, as well as directly withdraw funds to a bank card or account.
In general, this information is all that I wanted to inform you about the electronic payment systems. I note only that in the course of my work, often have to deal with more and more new EPS. So if that is worthy of them, I will add to this article.
[$, $,%,%,%]; [, $, $,%,%,%]
Published: October 10, 2016 to 8: 10