"Hash365" - the results of the work.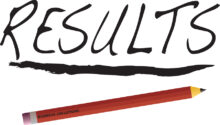 Greetings, my dear friends.
Not so long ago the project "leave us"Hashnumx"And today I want to let you down results of his work and say a few words about how everyday projects seem to work at first glance.
So, "Hash365" started 12.08.2019 and left us for 15.09.2019 of the year, having worked 34 of the day.
Initially, I want to say that the public did not particularly welcome this investment fund. Although, frankly, for me the mystery is why. Design, script and other important realities of a worthy project were present in it. The administration evenscrewed» greenbar (I agree, it is not always an indicator, but still better with it than without it).
However, people walked sluggishly, and, on average, no more than 300 USD. Bursts were only at the very start and at the end of the work.
However, at the same time, the project worked for 34 days and this is with hourly accruals and the minimum daily profit rate in 5%. That is, those who entered on the first day were able to "carry away» 70% net profit.
The project appeared on the blog a day later (13.08.2019) and brought 65% who came from the start% of net profit, which, combined with the 15% refback, brought about 80% profit.
How do you understand to say something bad towards the admin "Hashnumx»Does not turn the tongue. Today, the situation in the industry is such that many participants are already happy when at least they break even, and here there is almost a doubling.
I congratulate my partners on the profit, I say "thank you" to the admin and wish him the same success in his future work.
[$, $,%,%,%]; [, $, $,%,%,%]
Published: September 18, 2019 to 9: 53