New partisan on the blog - "Bittency"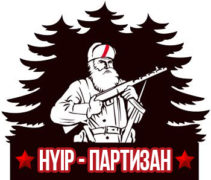 Good afternoon friends.
I add a couple of HYIP partisans to my blog. And let's start with a project called "Bittency».
As its creators say: This program is designed for people who want to achieve their financial freedom, but are not able to do this because they are not financial experts..
«Bittency"Is a long-term, highly profitable private lending program supported by Forex trading and investing in various funds and activities. Profit from these investments is used to improve our program and increase its stability in the long term.
According to the site, as always, a template design, and on the information below:
| | |
| --- | --- |
| Domain: | NameCheap Inc., 2018-08-17 - 2019-08-17 |
| Hosting: | Hetzner Online GmbH |
| IP address: | -- |
| SSL: | PositiveSSL COMODO CA Limited, valid: 20 Aug 2018 - 20 Aug 2019 |
| Script: | Gold Coders - license is |
Project marketing is represented by a single rate.: 0.6% arrived per day on 365 days. Total for 1 circle goes 219% total payout (profit 119%).
Referraltraditionally modest. Total 2% from the deposit of your partners.
Payments are made in instant mode and only available on Perfect Money.
When the project will change the design and out of the shadows can not be said for sure, but There are rumors that, after changing clothes, it will be interesting.
Refback for this project is 2% of any contribution.
[$10,$100000,1%,200%,200%];[,$10,$100000,1%,200%,200%]
Published: April 18, 2019 to 10: 06