Chat is open for foreign partners.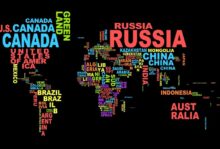 Good afternoon dear friends.
The information in this article, to a large extent, relates to our foreign partners. A lot of time has passed since the creation of the blog, and we are acquiring more and more new acquaintances, which are not always geographically located among the CIS countries.
There are a lot of investors from India, America, UK and other corners of our planet that are actively involved in the life of our resource.
Until recently, I did not think that need a separate investor chat in English. There was a general chat room, and I thought that was enough.
But, in connection with the increasing questions from foreign investors, it was decided to open a separate chat for English-speaking (and not only) partners.
Actually, here is a chat of investors from abroad.
I will be glad to see you online in this chat and, of course, I will be happy to answer all your questions.
In this chat, unlike chats of many investment resources no hard limits. You can discuss anything, payments, weather, cryptocurrency news and even projects that are not on my blog.
The rules are very simple:
we have no place for aggression and cruelty;
we have no place for racism, sexism and other things that can offend the dignity of other users;
we have no place for spam;
we do not offer terms of currency exchange, do not persuade obsessively into dubious investment funds
we do not post their referral links.
Separate request to partners from the Russian-speaking chat. If you speak foreign languages, join the English chat and help our foreign partners.
Thank you in advance.
[$, $,%,%,%]; [, $, $,%,%,%]
Published: October 4, 2019 to 9: 04