Quiz with cash prizes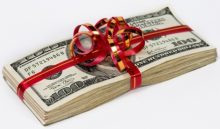 Hello, dear readers.
I want to share with you another good news.
From today, chatting to my blog Telegram held quiz, wherein each user can win cash prizes.
Its terms are quite simple: after visiting chat words "quiz", You need to fulfill one of its conditions.
It may just be game on the reaction (Send your account number), or a question of my blog articles.
I note that prize any user reliesWhich comply with the conditions specified in the quiz.
In this way, regardless of, You are investing in projects that placed me on the blog or not, you can get cash reward.
The main thing - to follow the rules. And very few of them:
clearly comply with the terms specified in the quiz;
not argue with the master, unless you have a valid reason;
That's all. As you can see, it simply and easily.
Hopefully, this bonus It will give you the opportunity at least not much, but still increase their earnings to work on the Internet.
All the best friends.
[$, $,%,%,%]; [, $, $,%,%,%]
Published: January 18, 2017 to 8: 13