Yandex Money
Yandex Money It was founded in the year 2002, in addition to the search service "Yandex". The system is not a bank, but with 2016 years produces its own cards, but previously worked with Tinkoff Bank.
Yandex system cooperates with Sberbank, offering a huge number of joint services. The system is accessible not only to residents of the Russian Federation, but also for people from other countries. However, in this case, the purse has only ruble account. It is enough to pay for services.
The system also provides a service for owners of online stores (receive online payments) and real (MPOS).
The system offers a free registration. There are several registration options.
If there is mail Yandex;
Through social networks and services;
New user.
The easiest way to open wallet in the system Yandex - is the use of previously created your mail Yandex. All that is needed - is to login to the system and enter the phone number.
Register a purse through a social network It takes little time and is very convenient. Demonstrate registration on Twitter example.
Go to the official website of the payment system - money.yandex.ru.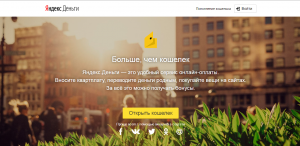 Choose the method of registration "Twitter" and click on the corresponding icon. You a confirmation window will have access to your Twitter account (you must be logged in or logintes upon request) - confirm access.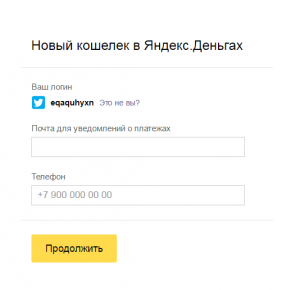 You will transfer to the page create a purse and data clarification. Enter your e-mail (not necessarily Yandex) for alerts and phone for making and SMS confirmation payments. Cabinet member at your disposal.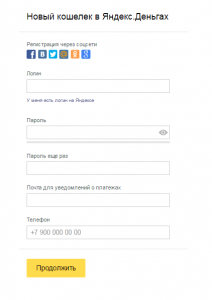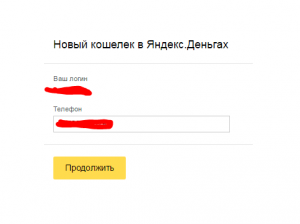 Register a new account in "Yandex" system is not a problem.
You must choose a login of their future address in the system Yandex, choose a password, which must meet certain requirements, specify the e-mail (new or other system) and telephone. A few clicks - and wallet ready.
Purse versatile and easy to use. Yandex experts have worked all the points for that they deserve special thanks.
After registration you will become available:
Operations history;
The choice of goods and services for payment;
Transfers to other users wallets or bank card;
Release and link a bank card;
Acceptance of payments (confirmation, invoicing);
Discounts and bonuses from partners;
Profile settings, and security policy.
We recommend you take a user identification for a number of areas of payments and increase the limit on the various payment transactions.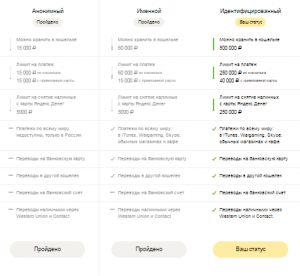 There 3 degree of user authentication:
Anonymous;
name;
Identified.
Recently, in accordance with Russian legislation, the anonymous account allows you to make payments only for Russia, set limits on the storage and 15000 5000 withdrawal. Transfers to other purses, bills and cash available.
Account name has a number of limitations, which for the average user will seem insignificant.