Order Bounty Back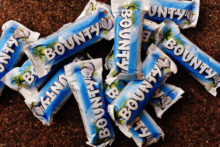 "Bounty Back"- This is a bonus for buying coins on the ICO for my referral link. The fact is that sometimes, for attracted partners, ICO projects provide a certain number of coins in the form of a prize for the development of the project.
Roughly speaking - this is the same refback we used to see in HIP projects.
In order to receive "Bounty Back"You need to follow this brief instruction:
Make sure ICO provides Bounty for the invitation of partners.
Register in the ICO for my affiliate link.
Check that you are my referral.
Buy the moments.
To order "Bounty Back"through the form.
IMPORTANT!
The size "Bounty Back"is 80%.
"Bounty Back" - is paid only when coin purses are implemented and launched (otherwise it is impossible to make a transfer).
If you want to get "Bounty Back"by ICO, for which there is no review on my blog (for example, you took it from"ICO Calendar"or simply found on the network) you

I need to send an email to me at info@rich-and-free.com

in the subject of which indicate "preliminary application for bounty back"and indicate the ICO in which you want to purchase coins. Next, I will send you my affiliate link with a description of further actions.
That's it. I'm sure we'll work together with you.